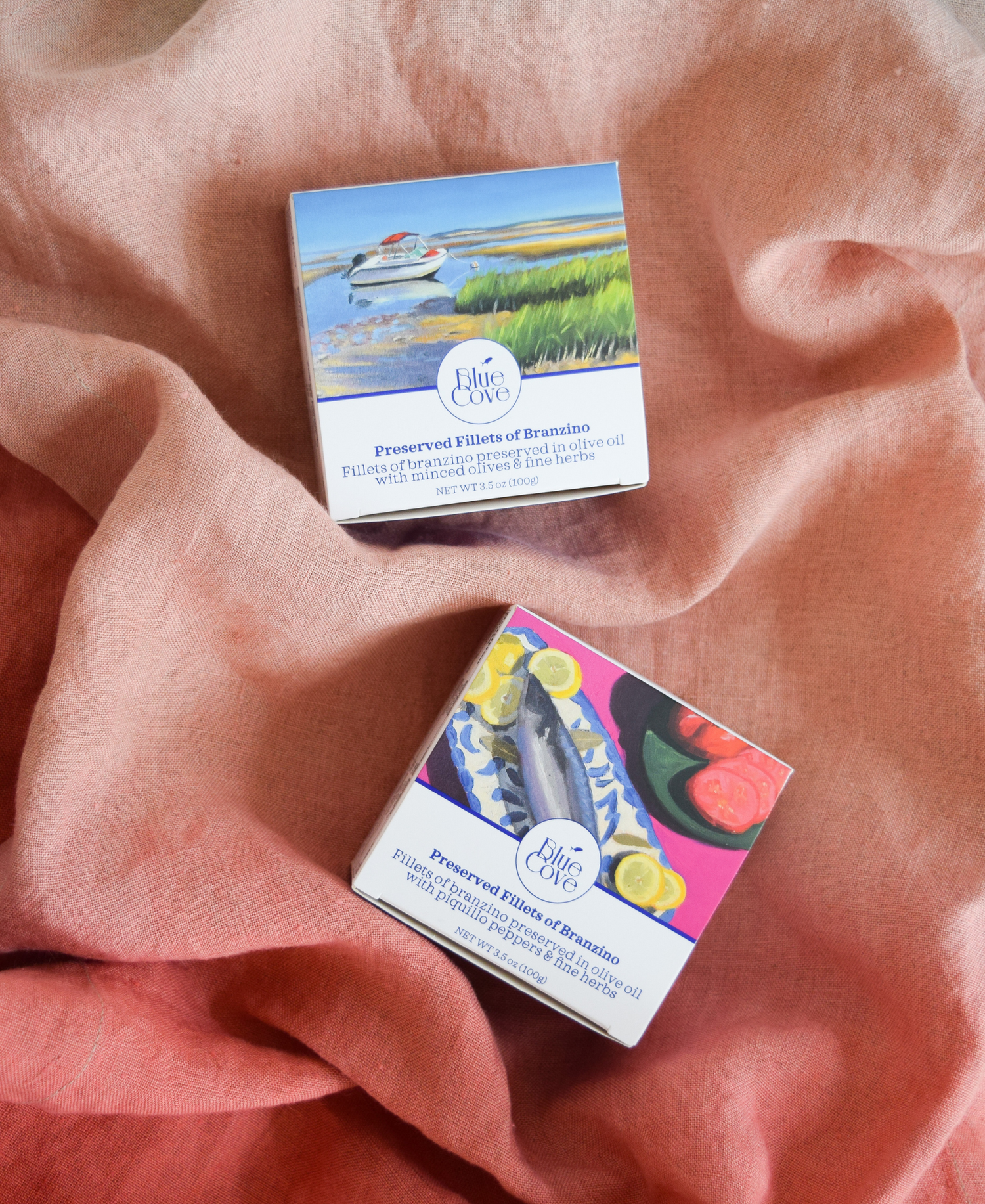 Culinary Creations in a Tin
Branzino with Olives & Fine Herbs
Branzino with castelvetrano olives, diced kalamata olives toasted & smokey, hand-packed in olive oil fine herbs.
Branzino with Piquillo Peppers & Herbs
Branzino with roasted piquillo peppers, hand-packed in olive oil fine herbs.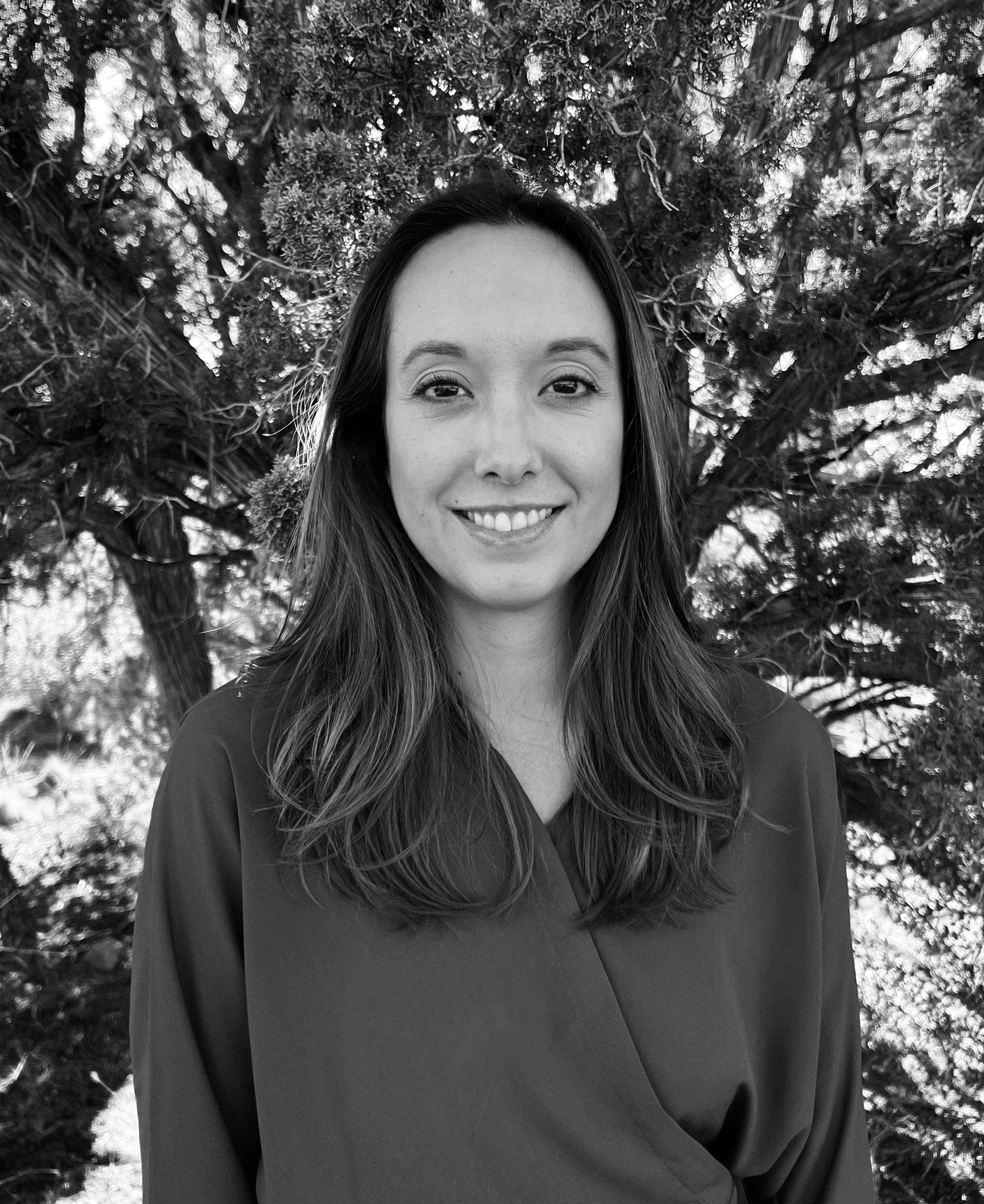 The Story
Stephanie Fels is the founder of Blue Cove Preserves. She grew up in a multicultural household with a French father and Ecuadorian mother. In her childhood she lived in France with her family, where, similarly to the rest of southern Europe, tinned fish is a culinary delicacy celebrated in the food culture. Her mission is to develop this craft in North America and put delicious tins of seafood preserves in kitchen pantries. Not only are these delectable tins high in nutritional value with Omega 3 fatty acids, protein and vitamins; they also make an elegant appetizer food or a compliment to a great dish. Blue Cove partners with suppliers that honor responsible fishing practices on US shores rather than importing from across the world. Our recipes were created with locally sourced premium condiments, care and love.
LOCAL

We prioritize the closest sources of seafood. Mostly from well managed fisheries along the Atlantic coast.

TRACEABLE

Responsible fishing practices: no longlines, trawling, gillnets or methods that may cause bycatch.

CLEAN

No additional preservatives: our tins seal natural products from sustainably oriented partners and suppliers.

GOURMET

Our recipes are developed at the highest level with chefs and culinary talent that brings forward irresistible flavors.